Note: you can listen to an audio version of this post at this link.
Just finished reading Red Line, by the Washington Post's Pulitzer Prize winning journalist, Joby Warrick. It was published in February 2021.
Warrick tells the story of how, since the 1980s, the Assad regime in Syria built a massive chemical weapons production industry and a stockpile of weapons capable of killing tens of millions. Thanks to a highly placed CIA informant within the program, US intelligence services were able to keep relatively informed about it. After the Syrian civil war began in 2011, Assad began dropping chemical weapons on rebel-held villages, in civilian centers, and a number of brave Syrian civilians risked their lives to gather evidence and smuggle it out of the country so that the rest of the world would know.
Soon after the civil war began, when Assad's regime looked ready to collapse, many world leaders, especially in the West, hoped Assad would be forced to flee. On the other hand, while some of the rebel groups seeking to oust Assad were pro-democracy and pro-pluralism, others, like ISIS, were intent on seizing power and imposing their own form of tyranny and brutality. Obama and other world leaders became alarmed at the possibility that Assad's chemical weapons stockpile and production facilities might fall into the hands of ISIS or one of the other Islamist rebel groups, and the US defense department began working on a massive effort to prepare for the possibility of needing to act to secure and destroy those weapons if they were about to fall into jihadists' hands.
Before that scenario had a chance to play out, intelligence reports started arriving in the US and elsewhere indicating that Assad had begun using poison gas against rebel held populations. Then came a press conference, actually about health care, during which Obama was asked a question by a reporter about the possibility that Assad was using chemical weapons in battle. In his response, Obama used the phrase "red line" for the first time to warn Assad that use of chemical weapons would lead to the US taking action against him. He would go on to use the phrase two more times in prepared remarks, including during a speech he gave to university students in Israel.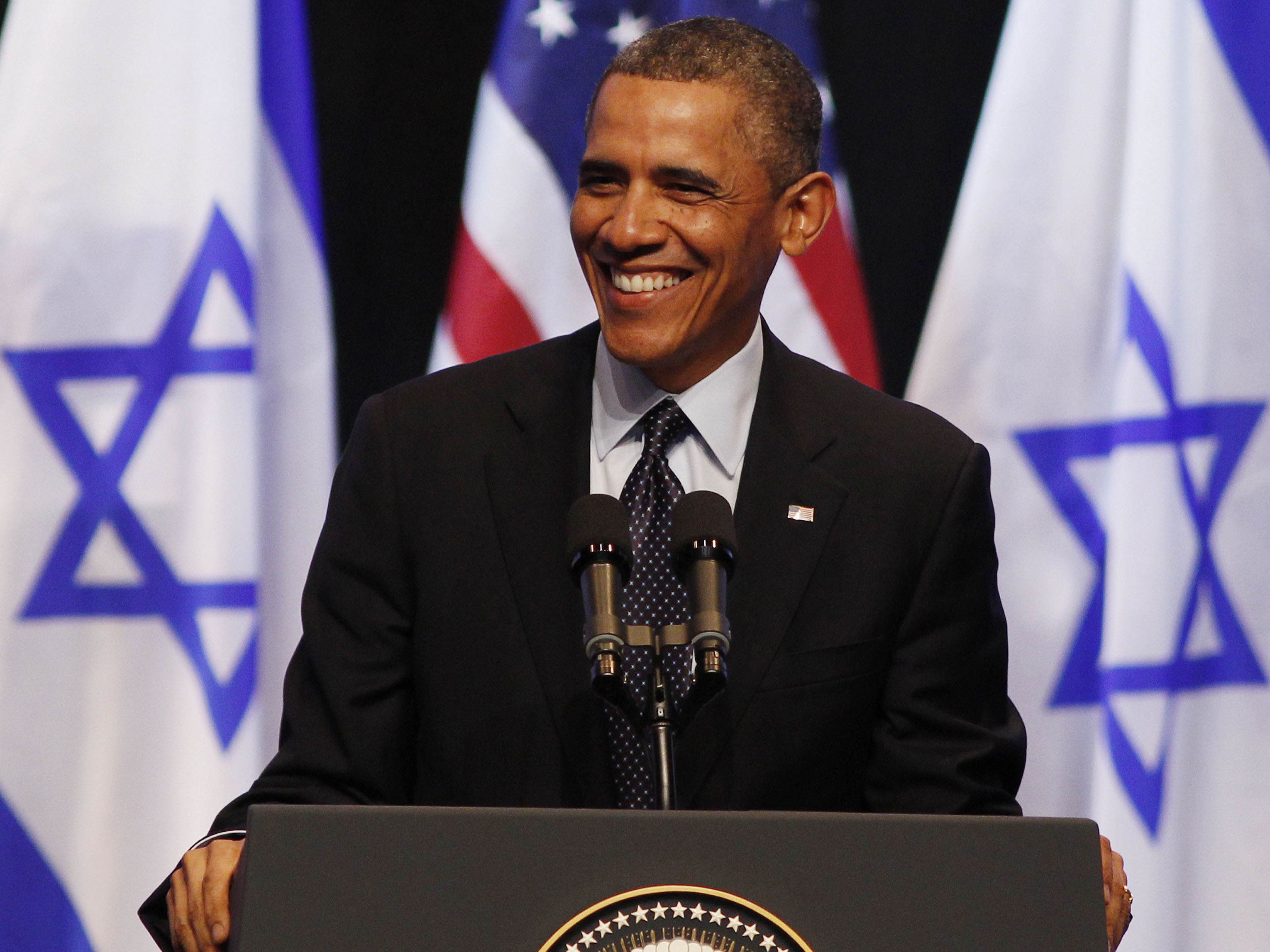 The story that Warrick goes on to tell is as depressing as any deep-dive piece of reporting on war crimes and atrocities, and it shines a light on many heroic individuals who tried to save lives and stand firm against inhumanity. Warrick describes a UN team of inspectors who were allowed into the country with a mandate to collect evidence to determine whether or not chemical weapons had been used, though they had to accept Assad's condition that any report they made would not be allowed to make claims about who was responsible for using the weapons. In this manner, Assad and his Russian backers would be able to maintain their disinformation campaign claiming that if anyone had used chemical weapons it must have been one of the rebel groups.
While the UN team was in Syria, one of Assad's generals ordered a large scale chemical attack, using sarin gas, on a rebel held Damascus suburb called Ghouta, killing about 1,400 people and injuring thousands. Many children were among the victims. (Here is a link to a Human Rights Watch report on what happened at Ghouta. But before you go there, a warning – the very first thing you see is a photograph of dozens of dead children killed in the attack. I wasn't prepared for that when I visited the site, and it hit me very hard.)
The UN team decided to do all it could to gather evidence from the Ghouta attack, but meanwhile various intelligence agencies had concluded firmly that Assad had indeed used chemical weapons in the war. Assad had crossed Obama's red line, and Obama had to decide how to respond. Initially, he wanted to launch airstrikes in Syria, but he didn't want to imperil the UN inspection team. He tried to get the UN Secretary General, Ban Ki-moon, to pull the inspection team out ASAP, but Ban wouldn't do it, arguing that it was against his mandate to remove a diplomatic team seeking to gather evidence about chemical weapons use in order to help another country carry out a military strike.
A few weeks of this stalemate elapsed, and in the meantime different domestic and international leaders sought to influence Obama's thinking regarding what consequences he might impose on Assad's regime for crossing this line. There were leaders who were worried that airstrikes might backfire in any number of ways. There were progressives who did not want any president taking military action against a new foe without getting authorization from Congress – something that candidate Obama had stressed was the Constitution's requirement for waging war. Ultimately, Obama announced that he would seek Congressional authorization of military action – something he thought he would easily get. But he and his advisers misread the political moment in Congress. Republicans were against anything Obama wanted to do and signaled their unwillingness to support him in this effort if for no other reason than simply to hurt him politically. But most Democrats were also opposed, saying they wanted no part of risking the opening up of a new potentially endless war in the Middle East.
Then came a diplomatic breakthrough. Samantha Power, US Ambassador to the UN, had been meeting with her Russian counterpart, Sergey Lavrov, intensively to look for ways to neutralize Assad's chemical weapons. Thus began the intensive Obama administration diplomacy that led to "the deal," the September 2013 agreement signed by the US and Russia to oversee the removal of Syria's entire chemical weapons stockpile and destroy its production facilities. Russia, Syria's main ally, was able to push Assad to accept the deal, which meant there would definitely be no US-led military attacks against his forces in the coming months and that Russia would be able to continue to grow its influence in the region. For the US and the rest of the world concerned both about Assad's use of the weapons and the potential for jihadist rebel groups to steal some of the weapons, the deal meant achieving two important goals: 1) imposing a major consequence on the Assad regime for crossing Obama's "red line," and 2) removing (hopefully) all of the weapons and Assad's factories for making more.
Continue reading

"Red Line by Joby Warrick is heartbreaking and inspiring, but mostly heartbreaking"